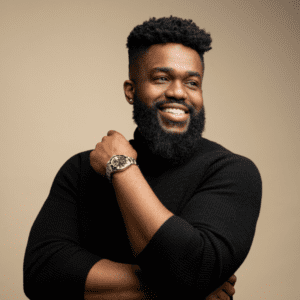 Karl Ferguson
What started off as a mere hobby for Karl Ferguson Jr. has certainly developed into a mainstay over the past ten years. In fact, even the notion of being behind the lens was previously inconceivable for this New York City raised photographer. With roots mostly associated with wearing multiple hats in the music industry, the decision to pick up the camera came purely out of necessity.
"At the time many of the artists and DJs that I had been working with were constantly running into photography needs. They wanted professional photos for a host of different reasons, but would almost never seemed to have anyone around to shoot. So one day I decided to pickup a camera and give it a try. From that moment on, I was hooked."
And the rest, as they say, is history. Since then Karl has gone on to have his services contracted by numerous companies ranging from Rolling Stone, Billboard, and Essence to Gillette (Proctor & Gamble), Stoli Vodka and Wild Turkey to name a few. "It's a blessing to be able to pursue what I love everyday. I'm just doing my best to have fun and enjoy creating images that satisfy my clients. The goal is to keep growing over time and continue working with great people that inspire me".