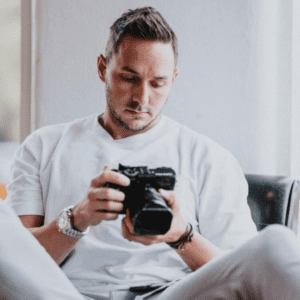 Miles Witt Boyer
International wedding and portrait photographer and founder of The Photographic Collective and Miles Witt Boyer Photography, Miles' keen eye for light and moment are matched with a passion for relationship and the human connection.
Nationally published, award winning, with a company portfolio showing work from nearly 40 states and countries all over the world Miles feels like he is really just getting started. Miles and his team place a high value on experience for their clients noting that the most beautiful art is often a byproduct of being invited into some of the most important moments in life.
He is a Fujifilm X/GFX Creator, and a Holdfast Gear Ambassador with a unique obsession with dynamic light and a love for teaching photographers to see light in special ways. Professor, Art Director, Marketing Consultant, Social Influencer, Entrepreneur and perhaps his most personally valued title is that of husband and father. Husband to a beautiful wife who helps manage and run his company. Dad to two brilliant little energetic boys who are no stranger to having their lives well documented.