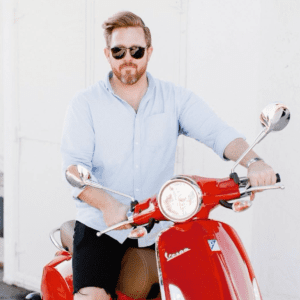 Paul Von Rieter
Paul Von Rieter is an internationally recognized Wedding and Portrait Photographer. Over the last decade he has had the privilege of photographing over 300 weddings on several different continents and all over North America.
When Paul isn't capturing images he is educating and inspiring other photographers how to implement his "Artisan Method" into their photographic work and businesses. His imagery has been published in multiple wedding publications and he is proud to be an ambassador for amazing photography brands such as FUJIFILM, Holdfast Gear, and Mastin Labs.
Paul's values are reflected in the deep relationships and genuine connections he makes while creating stunning images for his clients.  When he's not traveling the world, you can find him at home with his beautiful partner Taylor, his energetic son Xander and their two pups, Dusty & Grace.  As a family they enjoy exploring the outdoors, preparing something exquisite in the kitchen or road tripping up the coast.