Sign Up to Win a New Limited-Edition Portfolio Box
Download Giveaway Entry Form PDF
Deadline to Enter is 10/31/2020. Prize awarded directly by vendor.
The premium Hahnemühle Portfolio Box
The premium Hahnemühle Portfolio Box is an elegant way to make a lasting, professional impression when presenting your FineArt prints and feel confident that your prints are properly protected. The modern black portfolio box has a subtle linen look with a robust and durable surface made from acid-free, archival materials. The cover is made of 100% cotton and an environmentally friendly acrylic coating. This stylish box is completely vegan and made in Germany.
Featured Product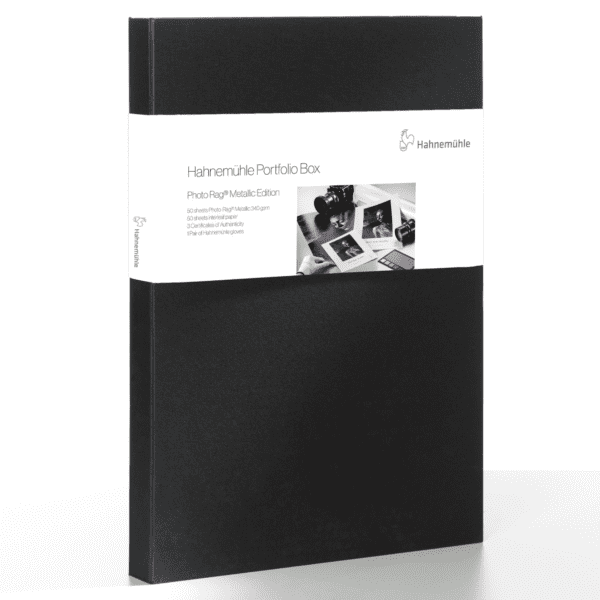 Portfolio Box - Limited Edition
The high-quality Hahnemühle Portfolio box is an elegant way to store, protect and present your valuable FineArt prints and artworks. Our limited edition portfolio box contains everything you will need such as (50) 13 x19″ sheets of Hahnemühle's latest FineArt Inkjet paper, 50 interleaf sheets, 3 Certificates of Authenticity with holograms and one pair of white Hahnemühle gloves.
Choose between the four popular paper grades. The TIPA Award winners; Photo Rag® Metallic or the Natural Line Collection includes Bamboo, Agave and Hemp.
Shop Now
Follow Hahnemühle
#Hahnemühle